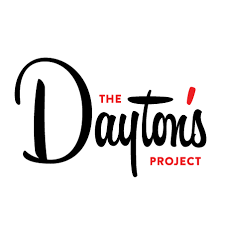 Located in the heart of Downtown Minneapolis, Dayton's has been one of the main attractions for families in the Twin Cities for generations until it closed in early 2017 to start it's renovation and repositioning.
Built originally in 1901 with a wooden structure, Dayton's began its life as a department store and, over its 100-year-plus history, it evolved into a legendary cultural and shopping space, eventually becoming one of the country's largest department stores. With this expansion came a complex mix of structures (wood, concrete and steel) that consequently posed technical renovation challenges: how to meet code requirements for egress and safety as well as designing efficient layouts with the variant column bays.
Thanks to the building's inclusion in the National Park Service's National Register of Historic Places its historical significance and need for protection was officially recognized. This in turn meant that the team had to work closely with the Minnesota State Historic Preservation Office in all design and construction stages to meet the strict requirements of historic conservation.
Throughout The Dayton's Project, I collaborated with a team of over 15 different Interior Designers, Architects and Consultants. The main question I faced, as part of this team,  was how to keep and highlight the historical character and significance of the building while integrating it with today's needs and expectations.

The building consists of more than 1.2 million square feet, three underground levels and 14 floors that combine:
_Lower Level 01 features an innovative food hall, curated by celebrity chef Andrew Zimmern, with over 45,000 SF
_Ground Level (Level 01) & Skyway Level (Level 02) both offer supreme retail, dining and entertainment spaces, with 5 connections to the skyway system.
_Levels 03 to 13 have been optimized for open-plan office layouts.
_Level 07 offers tenant-exclusive amenities (fitness center, library and Winter Lounge with an outdoor Amenity Deck)
_Level 13 tempts future tenants with the potential of a private rooftop space in the heart of downtown.
7TH STREET & NICOLLET MALL
LEVEL 01 - FOOD HALL ENTRY
LEVEL 01 - MONUMENTAL STAIR
LEVEL 02 - RETAIL (BEATUY HUB)
The
Fitness Center
with approximately 10,000 square feet, features a boxing ring, studio classroom, weight machines and equipment area as well as locker rooms.
To evoke the idea of a vintage gym, the palette was kept very simple, using as much honest materials (wood, concrete, metal, leather, etc) as possible to give it an authentic look and feel. The original wood floors in the fitness center entry were restored and the space was filled with custom details (wood mirrors, locker benches, locker room mirrors, glazing system, etc) to achieve a sophisticated and unique space.

To celebrate the bones of the building, the walls and ceilings were left raw and were juxtaposed with new elements. Old photography from the Athletic Association was used to create graphics for some key walls, commemorating the golden years of the different sports teams that the Dayton's Athletic Association had.
LEVEL 07 - FITNESS CENTER
Another tenant-exclusive amenity space in  Level 07 is a technology-free
Library
a space specially created to offer various settings, all different from the ones usually found in modern offices.
Three reading tables with custom reading lamps, a living room to relax next to a bookcase, counter space with magazines, two lounge spaces for a quiet conversation and some solo seating area along the windows to read in silence, give tenants the opportunity to get away from everyday distractions.
When choosing the furniture for the Library, the main goal was to complement the original materials (brick, terrazzo, concrete, travertine, brass floor inlays, etc) that were intentionally left uncovered to display and appreciate the bones and history of the building. The finishes, textures and details embellish the raw quality of ceilings, walls and floors.
The
Winter Lounge
, a social and events  space to be used exclusively by tenants, provides a unique setting to enjoy sweeping views of downtown Minneapolis.
The material palette selected was a continuation of the finishes found on the retail levels (honest materials like concrete, wood, metal, etc) and furniture with interesting textures and colors complement it. Careful planning and selection of these pieces grant different grouping options (bar seating, a corner banquette, six lounges, two communal tables, and two large fireplace lounges).

This, together with double height ceilings, allow tenants to enjoy a warm and inviting space, on cold Minnesota winter days, as well as the opportunity to head outside to the open sky Amenity Deck to enjoy the beautiful sunny days.

Furthermore, a BOH catering kitchen was added to support events.
The open sky
Amenity Deck
, accessible from the Winter Lounge, enjoys unmatched views of the downtown skyline while providing tenants a mix of furniture styles and settings to maximize versatility.
Two main areas, divided by large central landscaping with a parapet and seating, were created to cater to a variety of needs.The NE side features a bar with a communal table under a wood pergola, a fireplace lounge and some extra lounge and seating areas. While on the SW a fire pit, high top communal tables and table height seating complement the NE furniture groupings selections.

This Amenity Deck represents an unprecedented and unique space that it's not easily found in similar buildings of the downtown Minneapolis area. This is an added value for the tenants to enjoy exclusively, from a short lunch break with coworkers to recharge and renergize to a large corporate event to impress your clients.
The
restrooms
, filled with custom details, were considered the perfect canvas to elevate the experience of the user. Coordinating the different team's work, attention to detail and my problem solving skills were key to achieve a unified and successful design that reflects the history of the building.
An original Art Deco women's restroom on the 4th floor, beloved by the public and kept intact to preserve it, was the basis of the design for the renovated restrooms. Its black and cream tile combination became a high-contrast black-and-white theme that fully ties in with the renovated building's aesthetic.

Furthermore, the original green basketweave mosaic floor was reinterpreted and scaled into a custom-designed grey basketweave mosaic, to better fit the new restrooms. Black metal details and custom accessories, such as 3-way full-length mirrors, sconces, and dry vanities, also evoke a bygone era.

Lastly, this historic restroom's green and red accents were also taken as inspiration to liven and complement the black-and-white theme. Custom wallcoverings were designed for the entries alongside our graphics team, with each floor featuring a unique color story and graphics derived from vintage Daytons' ads; all recreated to fit each restroom and bring back the golden years of shopping at Dayton's.
TYPICAL LOWER FLOOR RESTROOMS
The design for the
elevator lobbies
juxtaposes the bones, history and character of the building with a contemporary take on art deco.
The original floors (mostly concrete but they vary by floor) were kept, for historic preservation, and combined with a color palette that used black (for core walls and elevator lobbies dropped ceilings), white (for tenant walls and corridor exposed ceilings) and brass (for all metal details). This allowed to maintain existing brass inlay details with the floor numbers, create custom elevator indicators and call buttons and repurpose the original elevator door trims.

The lighting in the elevator lobbies is a custom design light fixture that emulates the art deco hexagon pattern used in other building details (guardrails, office lobby metal walls, etc).
This marketing package, that included renders I created in-house, was prepared for the leasing team to highlight the possibilities that make
Level 13
a very unique and special private area.
Connected to Level 12 via a grand staircase, as well as an elevator for accessibility, Level 13 offers a double-height space that can be equipped with private amenities and even offers a private rooftop. This makes it a very attractive addition to the standard office space found in Level 12.
Level 13 consists of a collaboration area to the NE (Meeting and huddle rooms with a secondary small terrace); a social area to the SW (bar, dining and lounge, booth seating); and an additional private area to the W (a double sided fireplace with a smaller dining and lounge area).
Moreover, the exclusive roof deck provides the possibility to incorporate features that add value, such as a pergola with grills and a communal table, lounge settings, tables and chairs, planters with incorporated benches and a large central green space, a potential that is very hard to find in a private office building rooftop in Minneapolis.
LEVEL 13 - OUTDOOR TERRACE AERIAL VIEW
LEVEL 13 - DINING, BAR AND LOUNGE AREA
LEVEL 13 - OUTDOOR TERRACE