The 1,800 sq ft Billy Reid store is located in Nolan Mains, a luxury mixed-use development in Edina, Minnesota. Typically, the Billy Reid stores are located on a site that is full of history and architecture details, this was our biggest challenge as this was not the case with the space in a new construction building. We had a blank canvas with high ceilings, that we needed to make it feel warm and rich. This was accomplished by the use and mix of materials like reclaimed wood, marble, concrete, textured plaster, worn-in leather furniture and vintage artifacts. 
We created a floor to ceiling library main feature wall with compartments to bring the scale down and filled it with vintage found objects.  Also, a vintage apothecary cabinet was repurposed to display clothing pieces and accessories.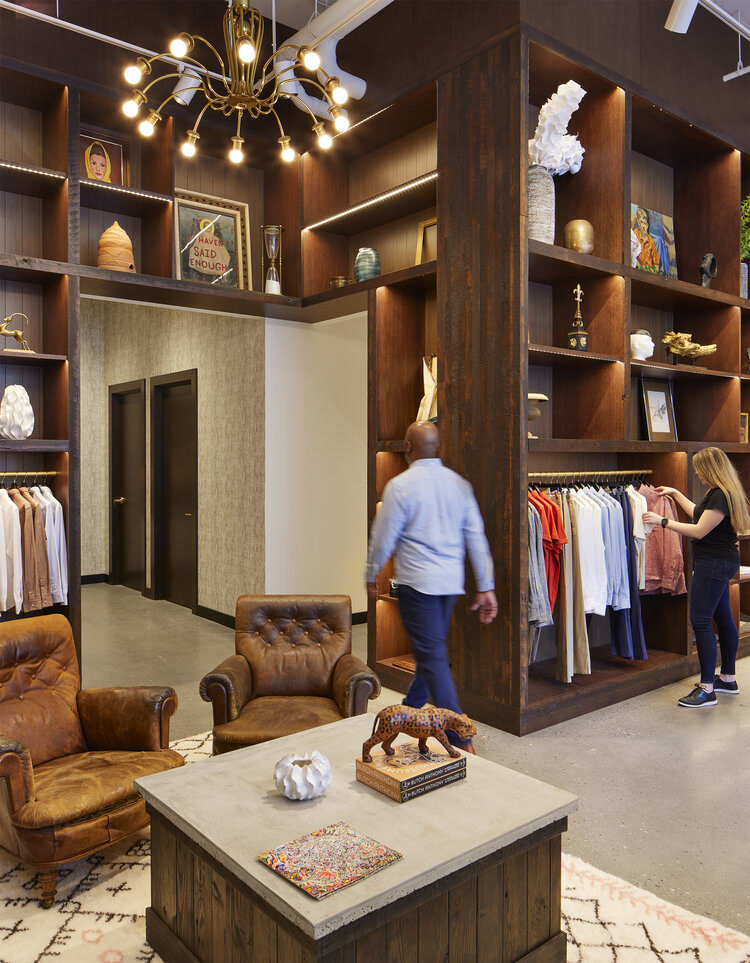 An excellent costumer experience is key to the Billy Reid brand. We designed a built-in hospitality area for the every day shopper and for private events.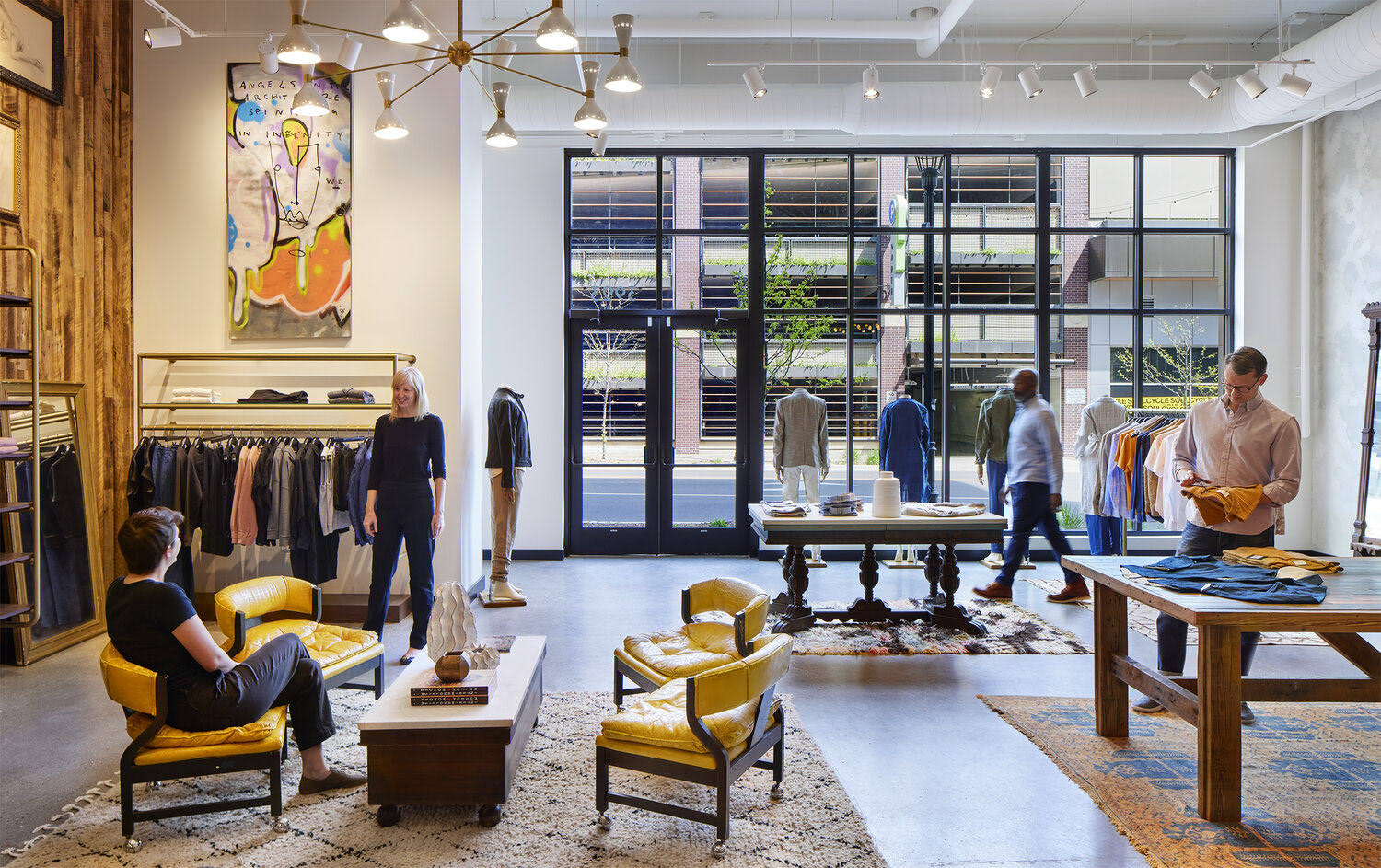 An important part of the design was to include personal vintage furniture pieces from Billy Reid's collection and office to bring that sophisticated but not-too-pretensions look that this classic American clothing brand exudes. His desk was used as the entry display table as well as other vintage objects and accessories in the store.
The west and east walls were cladded in reclaimed oak wood and custom textured plaster to bring in more texture, warmth and richness to the space.
Please click on the following logos to read the publications and articles on this project.